Gambling firms given 'call to action' over consumer welfare
Gambling firms have been given a "call to action" over their attitude to consumer welfare in a new report published by the Gambling Commission.
The report highlights the ways in which companies must protect gamblers and also stop money laundering.
The regulator's boss Neil McArthur said not enough was being done.
He told the BBC: "Overall the companies can do a lot more to demonstrate they care about consumers and want to treat them right and keep them safe."
Mr McArthur, who was appointed chief executive of the Commission earlier this year, added that he wanted change to start at the very top of companies.
"We want to use our powers to hopefully drive a culture where operators' compliance is set right from the start and which innovates to protect consumers, plus drive profits," he said.
"Our hope is that the report will be received as a call to action for the leaders of the industry. We want them to set the tone from the top in terms of leading a culture of compliance and really try to do the right thing for the consumer and work to raise standards for them."
Firms which do not comply with the rules can be subject to a wide range of sanctions, including fines or even the removal of their licence for a fixed period or indefinitely.

Britain's gambling in numbers
£13.9bn made by the industry (April 2016 to March 2017)
106,366 employees in the industry (Sep 2017)
8,532 betting shops around the country (Sep 2017)
35% market share for the remote betting, bingo and casino sector (Oct 2016 to Sep 2017)
£1.5bn contributed to good causes from the National Lottery (Oct 2016 to Sep 2017)
45% of people gambled in the previous four weeks (December 2017)
97% of online gamblers gamble at home (year to December 2017)

One issue the Commission is keen to tackle is firms being able to spot unusual betting patterns, which could be because of money laundering or people getting into financial difficulties through their gambling.
"Firms need to know their customers and from where they get their money and how they can afford it. If the VIP team is involved then that's what their relationship is all about," said Mr McArthur.
"We want operators to put consumer welfare first, use all the data they have about people to get an overall view of individual customers at the earliest possible stage.
"When customers are playing online, the firms can see the deposits that are being put in and if the firms have questions about that then they can impose a deposit limit on players."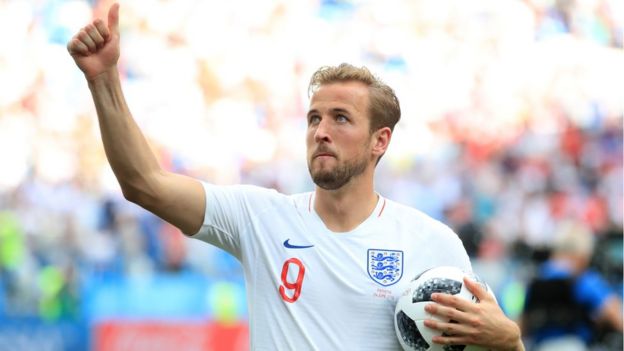 But Mr McArthur said: "Providing you know your customers are safe and [you] are not encouraging risky behaviour by making sure people can afford to play, then that advertising is acceptable.
"If you push beyond the boundaries of that, then that is when a problem arises for us as the gambling regulator."
He added that before people could take part in online betting, they had to sign up to a company and provide lots of personal data, which provided protection for gamblers.
While the Commission cannot regulate adverts - that is the responsibility of the Advertising Standards Authority - it is currently considering whether to give itself the power to fine operators who breach rules on the targeting of vulnerable customers.
The Commission is also involved indirectly in assisting addicts and has encouraged gambling firms to contribute £9-£10m towards the charity Gamble Aware.
The charity, in turn, passes the money on to treatment providers, for research into gambling problems and to educate people.
The report "should contain no surprises for operators", Mr McArthur said and in its introduction, he wrote: "We want operators to pay attention to the lessons and to focus on ways to make gambling fairer and safer for consumers in Great Britain."