Soldiers and RAF to tackle fire near Saddleworth Moor
Soldiers have started arriving in Greater Manchester to help tackle the huge moorland fire that could last "for weeks".
About 100 troops from the 4th Battalion, Royal Regiment of Scotland, were sent from their barracks in Catterick, North Yorkshire, overnight.
A Chinook helicopter will fly out of RAF Odiham, Hampshire, later to move water-pumping equipment by air.
Military help was requested to help battle the blaze near Saddleworth Moor.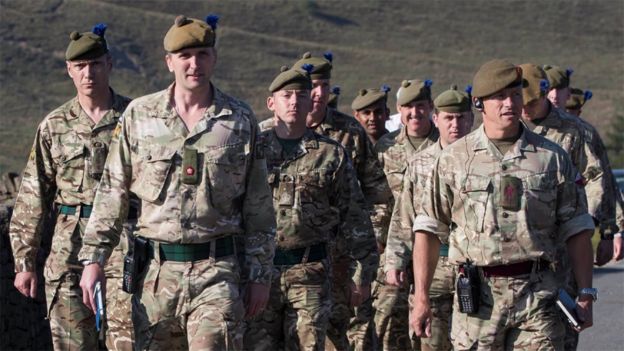 About 60 firefighters worked overnight to subdue pockets of flames that had spread across 3.7miles (6km) of moorland above Stalybridge.
Greater Manchester Fire and Rescue Service (GMFRS) has faced many hurdles in trying to quell the blaze that has raged for days including frequent changes in wind direction, the heavy concentration of flammable peat in the ground and the tinder-dry foliage which has baked in searing temperatures.
The soldiers, who have started arriving, will be stationed at an Army training centre and are due to support the effort by managing water lines and assisting in fire beating.
Fire chiefs had asked the military to help move high-volume pump equipment by air to help douse the flames.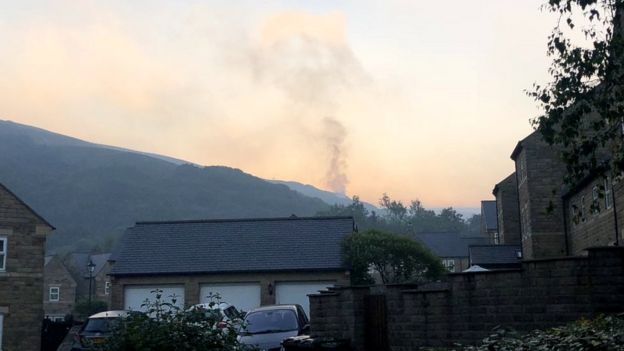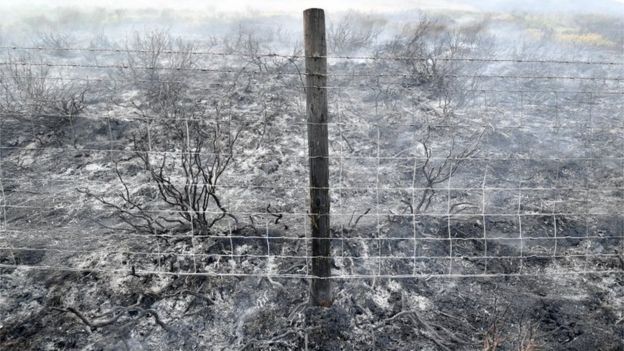 Dave Keelan, director of emergency response at GMFRS, said it had asked for assistance "to move some high volume pumps by air to locations that we couldn't get them to with vehicles".
Military intervention would also allow firefighters to access more remote areas "so we can get there quicker with more people with the water supplies we hope to put in place to try and resolve the incident in a quicker nature", Mr Keelan added.
He said transporting two of the high volume pumps to remote locations would give his crews an "excellent quantity of water with a nice main across a big area that we can tap into".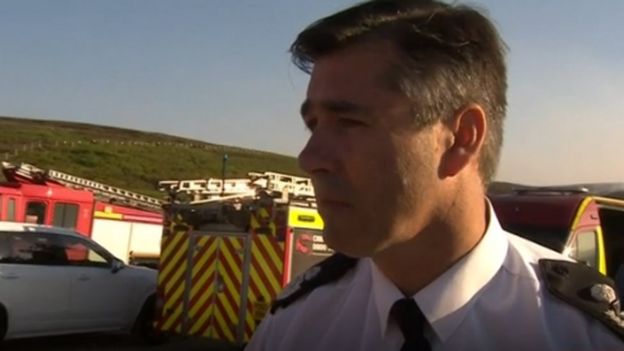 Tony Hunter, assistant chief fire officer for GMFRS, said the military would provide "essential support".
He said the fire was "smouldering away at the moment", adding, "we can see this being prolonged for days if not weeks, particularly with the fact that the wind has drawn the fires towards the residential but actually away from the centre of the moor.
"We only need a change in wind direction to then see that fire increasing into where the greater fuel source is, so we could see a dramatic change."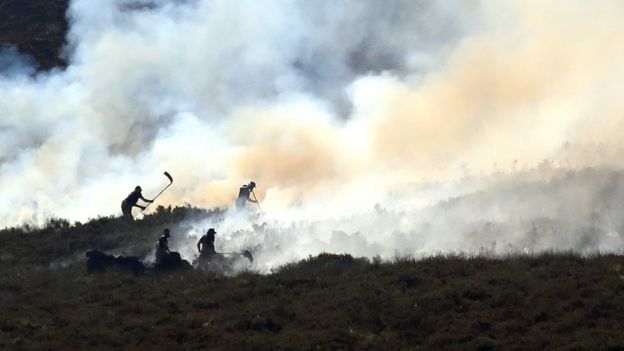 On Wednesday, firefighters had faced the arduous task of hauling pumps and hoses for up to two miles in blistering heat to reach parts of the fire.
Greater Manchester Police deployed a helicopter to assess the scene and United Utilities provided a helicopter to drop water on to remote areas.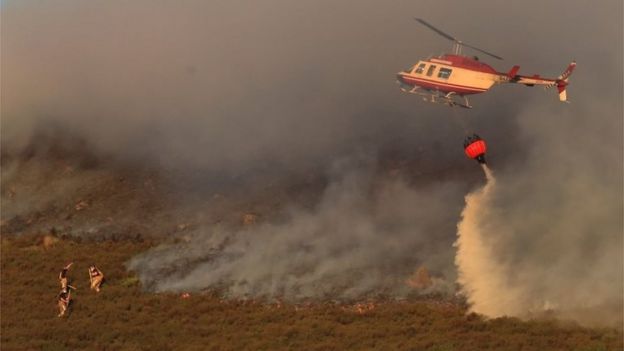 The blaze has now been burning for four days in a row.
Having started on Sunday it was initially brought under control but reignited on Monday and has continued throughout the hot and dry weather this week.
About 150 people were forced to leave their homes in the village of Carrbrook on Tuesday evening as the fire encroached.
The majority had returned by Wednesday afternoon.
Angela Hardman from Public Health England says the smoke could cause health problems for people living and working near the fire.
She said: it could "create an irritant to air passages and cause an irritation to the skin and eyes which, for some people, can lead to coughing and wheezing and breathlessness and potentially chest pains, so it can also exacerbate some existing health problems".